Come Meet Dr. Orly Taitz !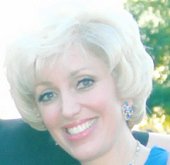 YOU ARE INVITED.
CHRIS BENGE, Speaker of the Oklahoma State House and Chairman for the Republican State House Committee will be at the FULL CUP CAFE on Wednesday, June 3rd, from 9 am until 11 am to discuss the 2010 election cycle. We will meet in the large meeting room.

DR. ORLY TAITZ, ESQ. will be our special guest for this event. Dr. Taitz is the lead counsel for several lawsuits against Mr. Barak H. Obama. At issue is his eligibility to be the President of the United States. . Dr. Orly's purpose is to ask for help to get a subpoena from the state legislature.

The FULL CUP CAFE is located at 4634 E. 31st Street, Tulsa, OK. It is one short block west of the intersection of 31st and Yale Ave.

Also in attendance will be State Rep. Mike Ritz.
State Senator Randy Brogdon will join us at 10 am.

Please come and join us for a cup of coffee and spirited conversation! There is ample parking at the rear of the building should the front be full.